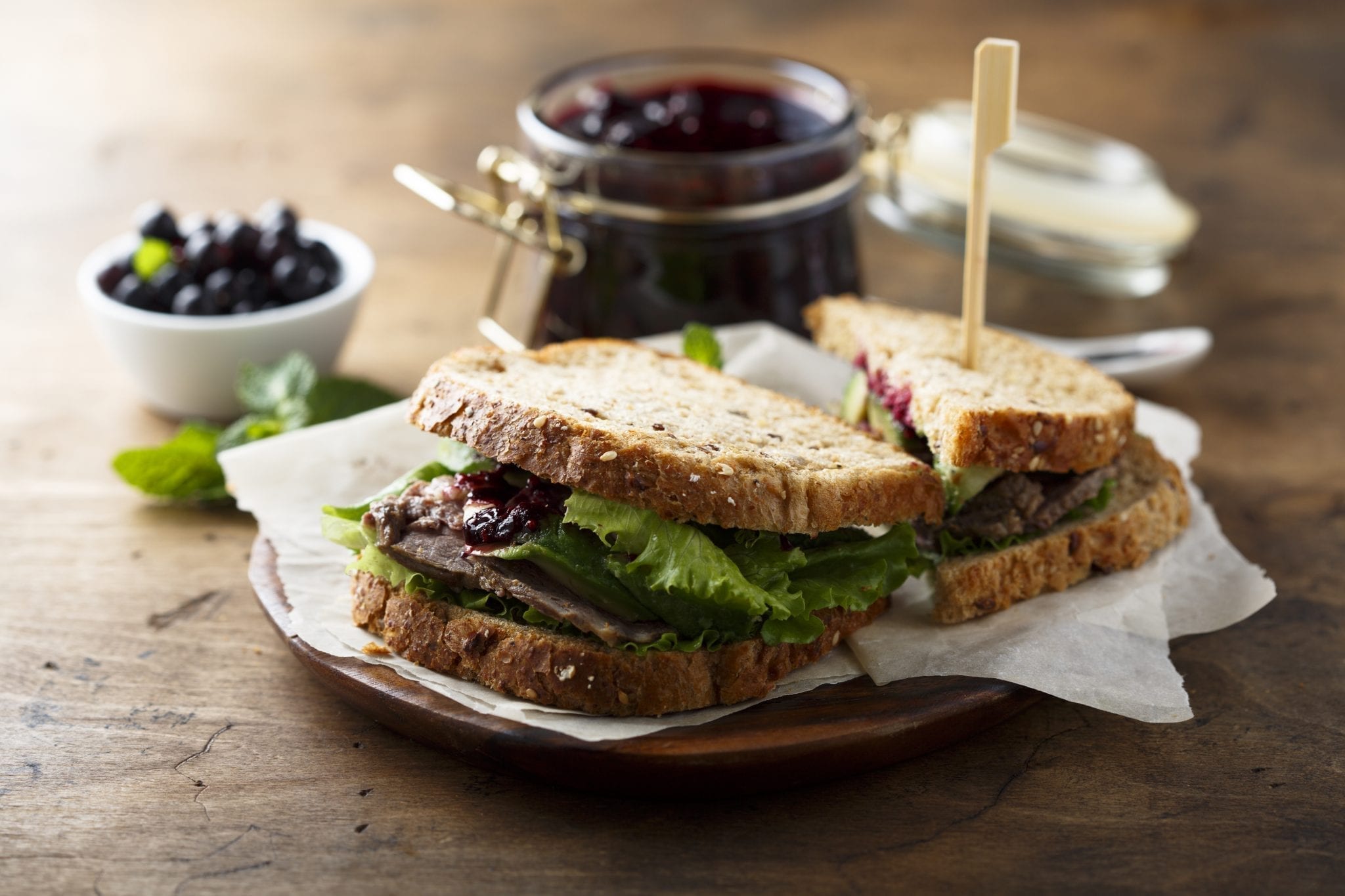 Recipe by Chef Ryan Gauthier
With a healthy blend of sweet and savoury, this sandwich melts in your mouth!
Ingredients
2 piece fresh sourdough bread
4 slice roasted turkey breast
1 teaspoon mayonnaise
1 tablespoon blueberry compote
Sprouts
Shaved carrots
Directions
Toast your sliced bread.
Spread the mayonnaise on one slice and the compote on the other slice.
Layer the thinly sliced roasted turkey on top of the compote, followed by the shaved carrots and then the sprouts.
Add the top slice.
Yield: Makes 1 sandwich