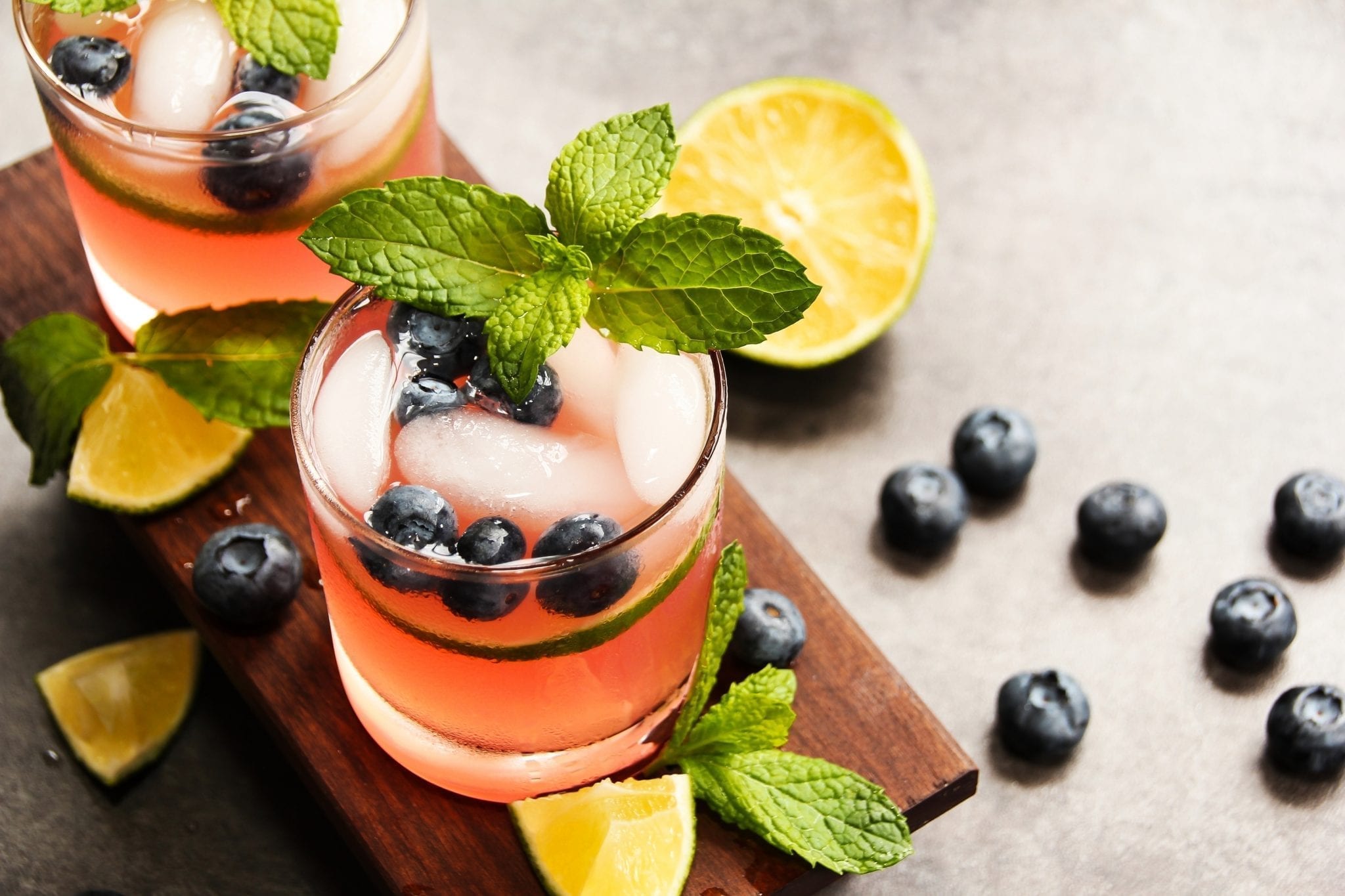 Recipe by Chef Ryan Gauthier
An easy to prepare summer drink that is absolutely light and refreshing! Give it a try and surprise someone special!
Ingredients
2 fl oz rum
1/2 of 1 lime juiced
8 pc frozen blueberry
1.5 fl oz soda water
6 mint leaves
1 fl oz simple syrup
Directions
Make a simple syrup which is 1 part warm water and 1 part organic cane sugar.
Whisk until sugar is completely dissolved.
Cool in the fridge.
Muddle the thawed frozen blueberries in a glass with the mint and lime juice.
Add the soda water, simple syrup and rum.
Fill a glass with ice, add 6 nice mint leaves, strain the liquid into your glass.
Add the muddled blueberries and a 1/2 wheel of thinly sliced lime.
Your drink is ready. Cheers!
Yield: Serves 1