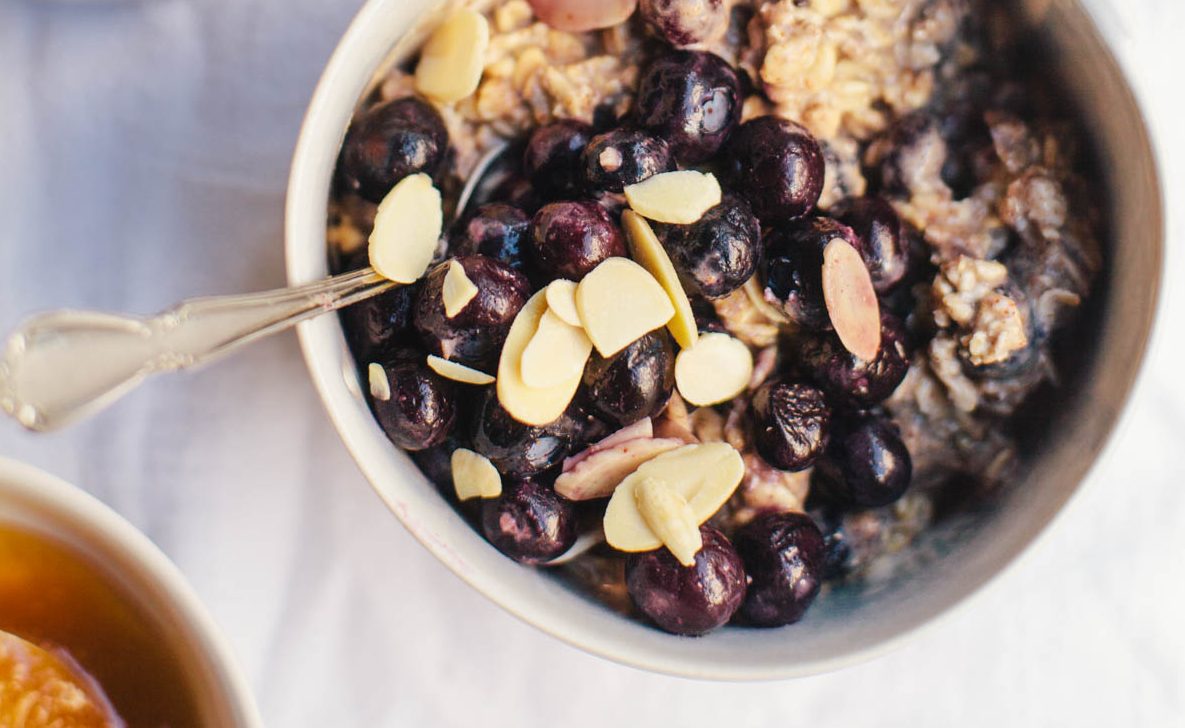 Recipe by Brewing Happiness
What's easier than 5 minutes of prep and waking up to a healthful and delicious breakfast? Nothing! This blueberry almond overnight oats recipe uses frozen blueberries so it's super simple and convenient to pull together. And since you (probably) already have these ingredients in your cabinet, there's nothing stopping you from making it right now. Yes…right now! Stop reading and go grab some frozen blueberries, almonds, oats and milk for a blueberry almond overnight recipe that will melt in your mouth.
Ingredients
½ cup rolled oats
½ cup almond milk
2 Tbs. almond butter
½ tsp. vanilla extract
½ tsp. ground cinnamon
1 cup frozen blueberries, divided
1 Tbs. toasted sliced almonds
Directions
In mason jar combine oats, almond milk, almond butter, vanilla and cinnamon.
Stir in ½ cup blueberries.
Top with remaining ½ cup blueberries and sliced almonds.
Refrigerate 4 hours-overnight.
Stir and enjoy!
Yield: 1 serving